NEED a Unique & Memorable Team Offsite?
Ready to impress your team with an unforgettable offsite? Let our scientifically supported, wellness-centric, immersive experience bond your team and take them to a new level. Speak with our seasoned team to find out how.
The FREQUENCY LAB is a 360-immersive dome experience available for leading brands and companies to rent for a one-of-a-kind, memorable team offsite.
- The two guided sessions during your 90-minute offsite are scientifically crafted by wellness professionals.
- The experience is designed to be digestible to employees of all ages and degrees of familiarity with wellness practices.
Frequency offers a unique offsite experience designed to help teams:
- Explore a deeper sense of purpose
- Improve communication
- Develop new mindfulness techniques
- Increase productivity
Your Team-Centered Private Experience includes:
- Private space rental: 242 W 27th St, Chelsea
- 1 preparation call with team leadership
- 15 minutes for arrival & introduction
- Two 30-minute experiences (interactive + restorative)
- 15 minutes for integration and conversation
- Catering options & extended time available upon request.
The Dome's capacity is 24 people plus facilitator. Domes of additional sizes are available through our pop-up service.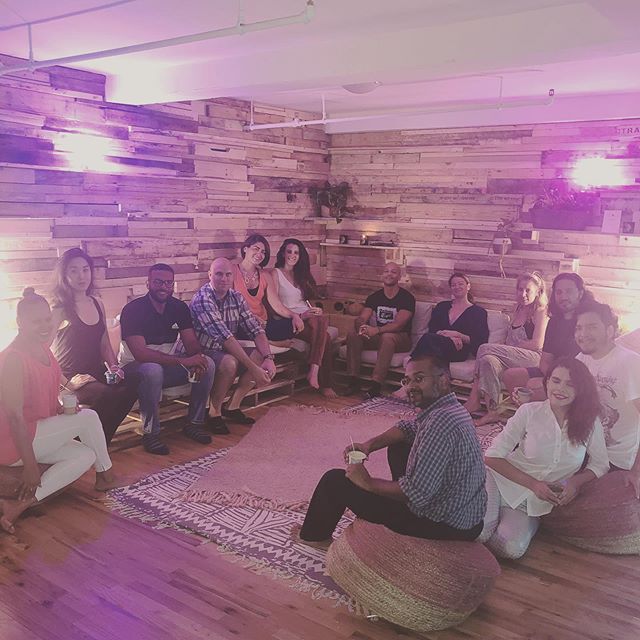 Our team is comprised of senior experienced brand making professionals who have worked closely with hundreds of leading brands to craft nuanced brand experiences. Our clients range from Lululemon to Verizon. We are trusted.
Request A Free Consultation to learn what the FREQUENCY DOME can do for your team. If you have a specific event in mind, during your call we can help you create a customized plan to integrate the right kind of offsite into your event or wellness campaign.
Interested in a site visit to see the dome? We are open 9am - 6pm M-F. Use our form to schedule a private first hand tour.